Many businesses find social media overwhelming - there are so many networks available, and they're always adding new features for you to learn and integrate into your plan. Your success depends on creating a simple and sensible strategy that fits your resources and goals.
Steps you can take to focus your energy:
Define your target audience

Start blogging

Create educational content (Using Ebooks)

Focus on a few key social channels

Develop a monthly posting frequency

Measure your results

Net new fans and followers

# of interactions

Visits to your site from social / convert into leads

Adjust your tactics
20 Hot Social Media Tools
#1: Animate Text and Image Posts With Ripl - Ripl.com is an easy-to-use app that allows anyone to create animated social media posts in a short video format. If you're not savvy with video, Ripl is a great way to create videos without needing any tech or creative skills. (Iphone).
#2: Simplify Complicated Reporting With Klipfolio.com (alternative to HubSpot Analytics)
This tool connects all kinds of reports into easy-to-use dashboards. It takes some skill to connect them, but there are lots of pre-built dashboards, including their Content Effectiveness Dashboard.
#3: Stand Out With Facebook Slideshow Ads - This is a smart spend of your advertising dollars since you can create one advertisement and reach two unique audiences on two different social media platforms.
#4: Simulcast a Live Talk Show on Huzza.io
Huzza.io allows you to broadcast a live show with up to six guests at once and simulcast it to Facebook.
#5: Expand Pin Visibility With Audience Targeting - ads.pinterest.com offers you to pay for engagement or visits to your site. So the next time the customer who bought your leather bag browses Pinterest, you can show them another bag from your latest product line.
#6: Queue Social Posts With Meet HootSuite.com or buffer.com (Alternative to HubSpot Social Media Tool)
Share updates through Twitter, Facebook (profiles, pages, and groups), and LinkedIn (profiles and company pages). Connect your accounts, mixing and matching personal and professional profiles under a single.
#7: Increase Audio Quality With Lavalier Mics - When streaming from a smartphone, many entrepreneurs default to using either the phone's built-in microphone or some basic headphones. Unfortunately, the sound quality is poor and they pick up a ton of background noise. Google Lavalier microphones sell on Amazon For $20 US)
#8: Optimize YouTube Video for Discovery - TubeBuddy.com a browser plugin, helps you optimize your videos to rank well in YouTube search and also offers some great productivity features.a browser plugin, helps you optimize your videos to rank well in YouTube
#9: Stream Live Video From Multiple Cameras With Switcher
Switcher Studio (See itunes) The app picks up any camera that's available on your wireless network so you can use any of them for your live stream.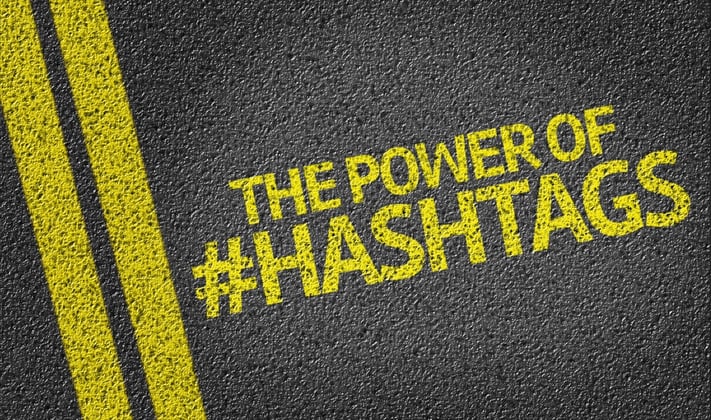 #10: Extract Actionable Data From Twitter Analytics (Alternative to HubSpot)
analytics.twitter.com is very intuitive user interface, which allows you to find and export relevant information extremely quickly.
#11: See Who's Engaged With Your LinkedIn Publisher Posts - To do this, you need to go to the Analytics page of your latest LinkedIn Publisher post. Start by hovering over Profile in the top navigation bar and clicking Who's Viewed Your Profile.
#12: Compile Lists of YouTube Viewers With AdWords - By connecting your AdWords account to your YouTube account, you're able to build lists of people who have engaged with content on your YouTube channel, including people who have subscribed, commented, shared, or liked a video.
#13: Monitor Instagram Analytics With Agorapulse
Agorapulse.com dashboard allows you to manage your Instagram account(s) for engagement by responding to comments, leaving comments, and liking other users' content.
#14: Go Beyond Default Templates With Image Apps (Alternative to HubSpot image designer)
For Canva.com create another page and mix layouts from one template with fonts from another. In the Ripl app, use your brand colors and pay to have the Ripl.com watermark removed and replaced with your own.
#15: Reach Prospects on Mobile With LinkedIn Mobile Apps
Did you know that more than 50% of LinkedIn's traffic comes from mobile devices? You can do almost everything you need to do to stay relevant on LinkedIn through the mobile app these days.
#16: Sustain Instagram (or any social media) Follower Growth With the Long Game
If you want to grow any social media channel, remember: you have to play the long game. It takes a very long time to grow anything. It won't happen overnight, but if you show up every single day and post cool stuff for your market, you can't lose.
#17: Analyze Social Media Posts With HubSpot Growthbot.org
Growthot.org is a chatbot for sales professionals or anyone that's working on growing a business (like startup folks). It connects to a variety of marketing systems (like HubSpot, Google Analytics and others) and gives you quick, easy access to information and services.
#18: Create Video From Text With Adobe Spark - spark.Adobe.com allows you to put your words and photos into a visually pleasing video format that takes the stress out of everything.
#19: Cut Content Curation Time With Nuzzel
Nuzzel.com is a nifty tool that takes the very best of your Facebook and Twitter stories and feeds them to you via desktop and mobile app. So it's easy to share great stories to your social media accounts.
#20: Reach Millennials With Snapchat Geofilters - Geofilters provide Snapchat users with a branded, interactive experience they can engage with to create content to share with their friends, followers, and neighbors; all while showcasing your brand's messaging or likeness. Key to running a geofilter to reach younger consumers is to place it in high foot-traffic locations such as a busy shopping mall on the weekend. And it can done online at Snapchat.
What your favourite Social Media Tool? Share your suggestion below.