Bacon and eggs. Great combination. Ham and pineapple. Great combination. Rainy day and a movie. That too. Today, a new duo joins the fray: LinkedIn and CRM Tools.
LinkedIn is a powerful tool that helps marketers to target, understand, and engage with leads and prospects. From company news to lead search and InMail, It's a goldmine of useful tools for a sales rep.
But if it lives separately from your CRM, its powers remain in a silo. For every record you pull up in your CRM, you have to open a tab (or two) to track down that lead or account in LinkedIn. And, as we all know, tabs are the death of productivity.
With today's change, the best features of LinkedIn (Sales Navigator) live directly inside of contact and company records in many CRM, including HubSpot CRM. No new tabs, no hassle, no time wasted.
At this Brisbane HUG we looked how to use the functionality you know and love from LinkedIn, nestled right into your CRM tools to track down related leads, mutual connections, common interests, and more.
Click Play to watch the recording of the meetup
Presentation: How to use LinkedIn as a Lead Generation Tool
Bonnie Power - www.bonniepower.com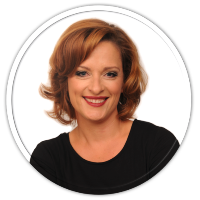 Bonnie Power is a LinkedIn expert who is highly sought after as a LinkedIn marketing strategist, speaker, and trainer. Internationally known for uniquely bridging business strategy with personal branding and LinkedIn Marketing initiatives, she positions her clients as credible, likeable experts in their industry so they attract a steady stream of new leads and clients.
Presentation: Sales Has Changed
Peter Preston - LocalTag.com.au
Pete Preston from New Jersey (the nice part) is a inbound marketing advisor with a nack for understanding what needs to be done to accomplish great success. With journalist & marketer by training, loves staying at the cutting edge of marketing technology and watching light bulbs go off over peoples' heads as their marketing becomes systematic. His passions is travel, talking shop and spending time with his kids at the beach, playground or the back yard.

Photos From Brisbane HUG Meetup
Photos of behind the camera at the Brisbane HUG meetup last night. And a big thanks for everyone helping to organise the amazing event.
😀