Event:
How To Integrate HubSpot with an Artificial Intelligence Robot For An Event
Behind the scene look at using HubSpot and Artificial Intelligence Robot
Date: Tuesday 17 April 2018 at 6:00pm (Gold Coast)
At this HUG meetup you will learn
How the machine learning is being to used to control robots
Case study how people have interacted with the robot at Commonwealth Games
Ask questions and join the discussion what Artificial Intelligence Robots and HubSpot would be like in the future.
And more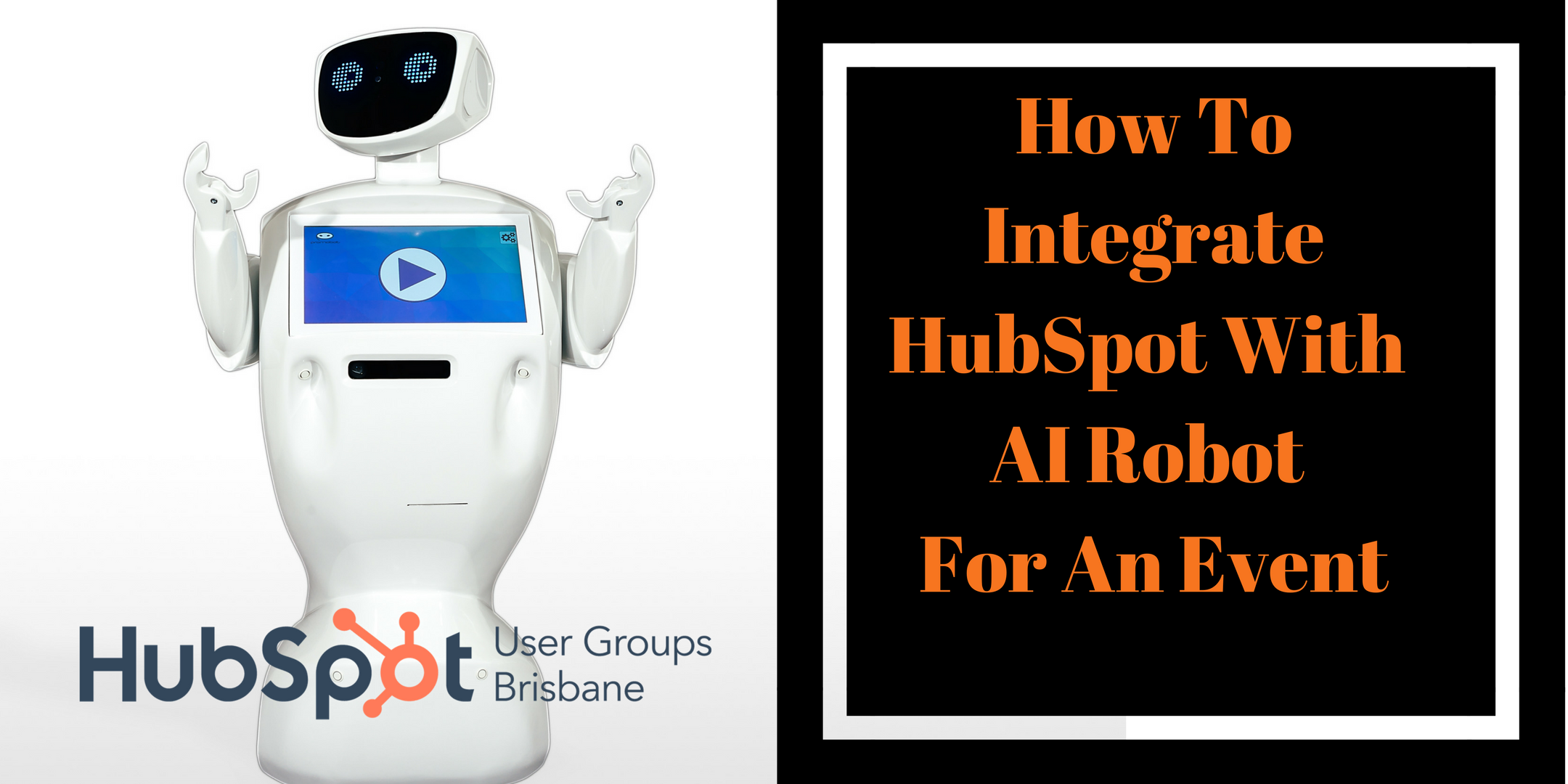 Come and enjoy mouthwatering gourmet pizza and drinks while networking with marketing professionals and entrepreneurs at the Co Spaces, 45 Nerang Street, Southport, near the G-Link station.
---
Future Events
Tuesday 22 May 2018 - TBA
Tuesday 17 July 2018 - TBA
Tuesday 25 Sept 2018 - TBA
Tuesday 20 Nov 2018 - TBA
For info on past events and handouts please check out the blog here
This is not a networking group or place to promote your services, but a community where we help each other succeed at marketing. Members of Brisbane HUG comprise of marketing leaders from around the globe, and those responsible for marketing, lead generation and/or sales for Australian based companies. This group is currently open HubSpot User and anyone interested using Inbound Marketing.
Join our local community Here:
Through our blog, Meetup, LinkedIn Group and Twitter we'll be sharing up to date information about not only Inbound Marketing & Hubspot but also the latest marketing information to help you achieve your business and marketing goals.
Connect with our online LinkedIn group and Meetup group here, and get involved; contribute to discussions if you have some helpful advice or post a question if you need help from our community of leading marketers.
Join us on Twitter here.
What others say...
"

A great way to get all those questions answered, swap ideas and tactics and meet some great new people . Great event.

"
Carolyn Grant
[fa icon="quote-right"]
"

Great to talk to others to see where marketing is going. Like minded people who can see where the future is heading and it is not so much about selling, but helping and winning the respect of the buyers before they buy.

"
Barry Osborne
[fa icon="quote-right"]